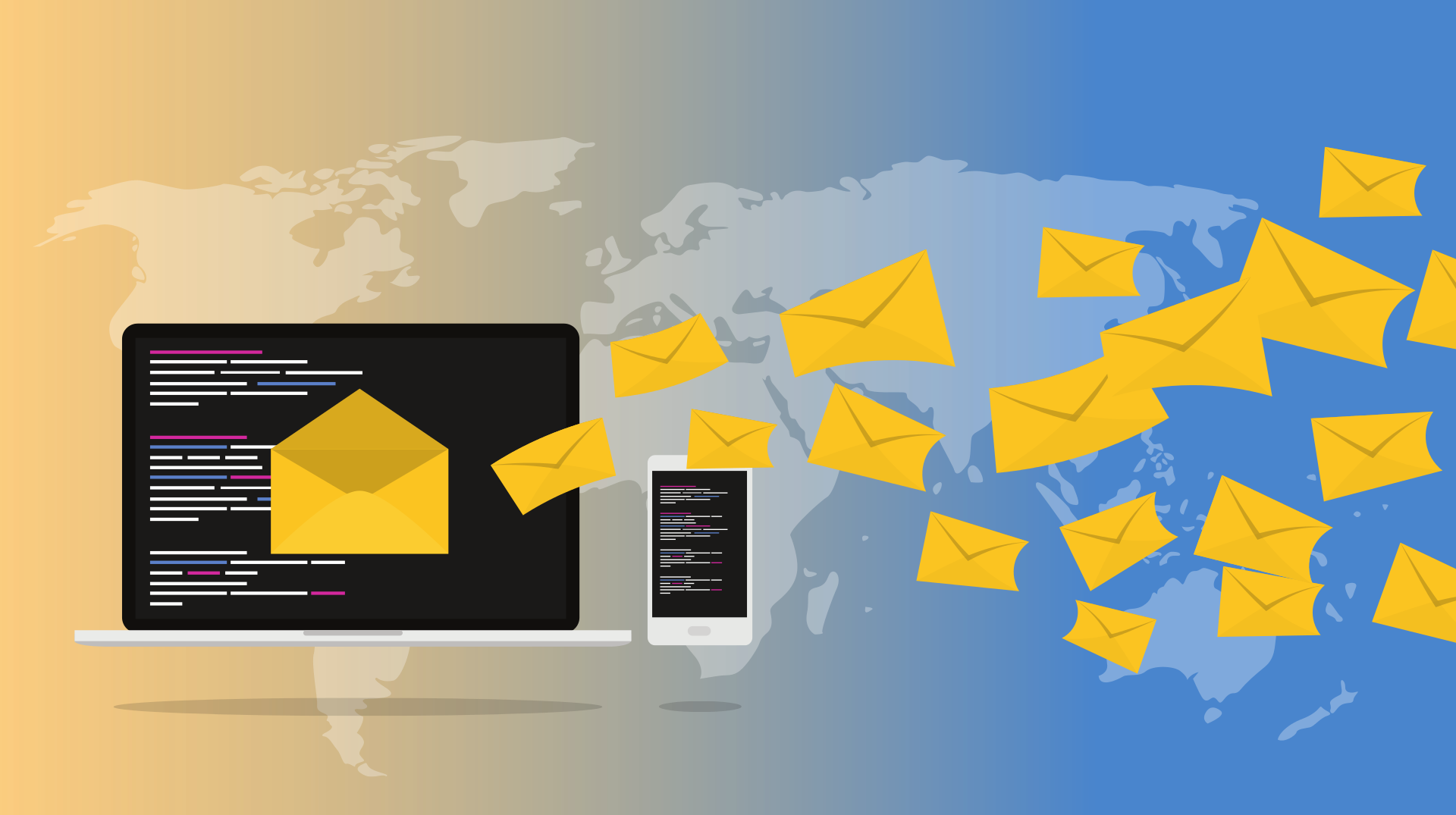 10 Jan

WHAT is transactional email and HOW to use it?
Transactional Emails
It is important for every business to maintain good commercial relationships. Transactional emails are one of the many ways to do that.
Imagine you purchase an expensive phone online. And then…silence. No confirmation email at all. You'd probably break out in cold sweat, and for good reason. Herein lies the importance of the transactional email. They are a must if you want to retain your customers, satisfy them, and keep your business running smoothly.
Any email sent to an individual following a transaction or to provide a service as requested by the customer is a transactional email. Since it is done to help the customer, companies do not need to obtain consent before sending transactional emails. Critical information is relayed to customers through these emails. Customer interactions like password resets trigger transactional emails. Other examples include order confirmation emails and notification emails.
What is a transactional email?
Transactional email are emails which are triggered when an action is taken by user on web application, mobile application, or a website. Transactional emails are generally one-to-one communications containing information specifically relevant to a user or customer for the action they have taken.
The purpose must be to assure, facilitate, complete, or confirm a transaction that the customer has triggered.
It is for this reason that this process should be automated to ensure that the right person receives the message at the right time.
How to use transactional emails?
There are lots of opportunities to leverage these amazing emails to grow your business and provide a better customer experience. Let's look at a few of them.
Transactional emails are triggered by customer activity. When a lead performs a particular action, you need to be there to follow up and continue the interaction.
While the specifics can vary from one brand to the other, the following messages are a great way to get started with transactional emails.
Order confirmations and receipts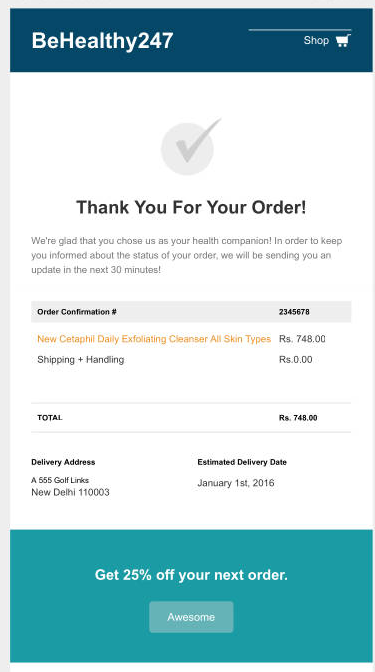 These emails are sent right after a transaction is made. They inform the customer that their transaction was successful, and that the company is taking appropriate action. It contains necessary details like the amount paid and delivery address. Sometimes, these emails include a link to let the customer track orders easily.

For products like e-books, the link to download the product is usually sent with the receipt.
---
Shipping notifications
Customers love being assured that their product and its delivery process are taken care of. Let customers know when their products are being shipped. Providing links that help them track their order helps. It will also reduce the number of calls and requests for updates and help your support team receive.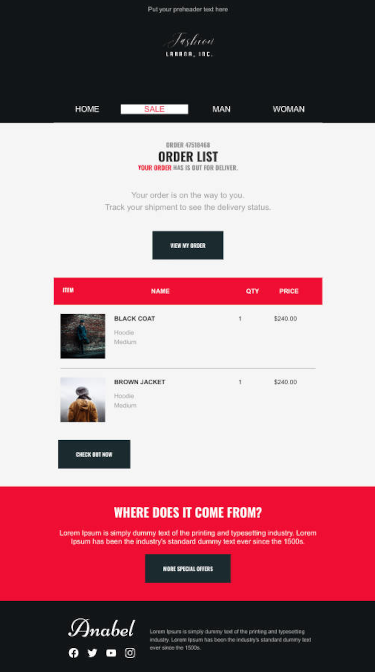 Delivery notifications
Make sure that the right person received the order using transactional emails notifying customers of successful delivery. If they haven't, they can get in touch with the company.
Account-related alerts
These emails are triggered by changes in the customer's account. It includes dunning emails that remind a customer of failed payment processing and overdue invoices. Other examples include log-in attempts and password resents. These emails ensure the security of a customer's account.
Double opt-in emails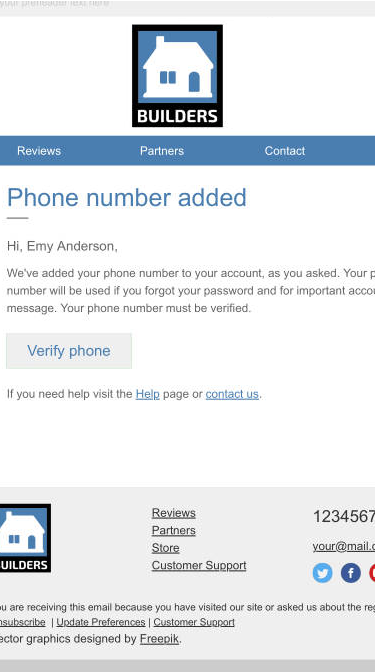 Prevent spam and improve email deliverability by using double opt-in transactional emails. Confirm if the email address belongs to the subscriber, and if they consent to receiving further emails and messages that are not transactional in nature.
---
Password resets
The customer might request a password; it is imperative to access your account. In case of two-factor authorization, the customer has to enter a verification code along with the password. In both cases, the customer expects prompt response, and setting up transactional emails is the way to go.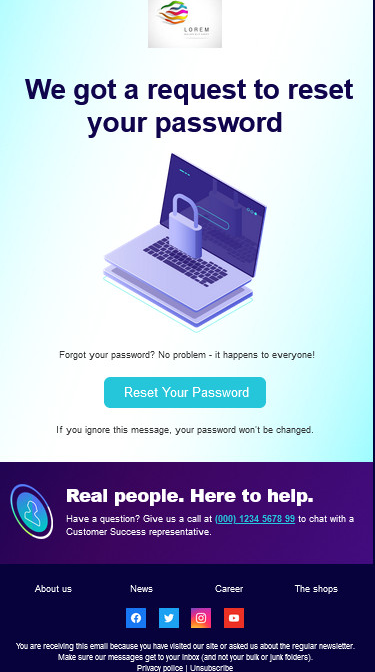 ---
Legal updates
It is every customer's right to stay informed about latest significant changes to a company's policies and legal documents.
Account confirmations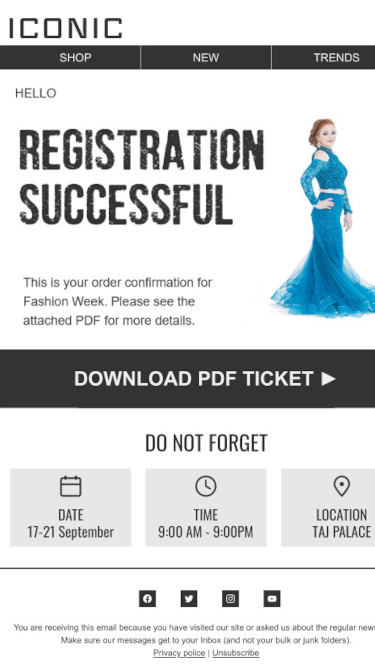 All confirmation emails need not involve transactions. Transaction emails can also be triggered when someone signs up for a new account, and for event RSVPs
---
Customer feedback requests
After a customer has a chance to try out your product or service, it's a good idea to get in touch and ask about their experience with a feedback request.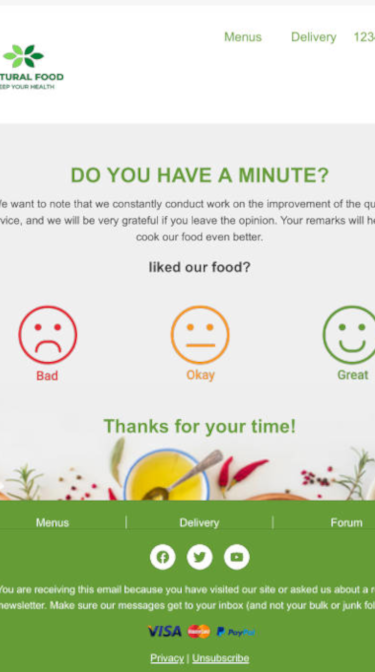 ---