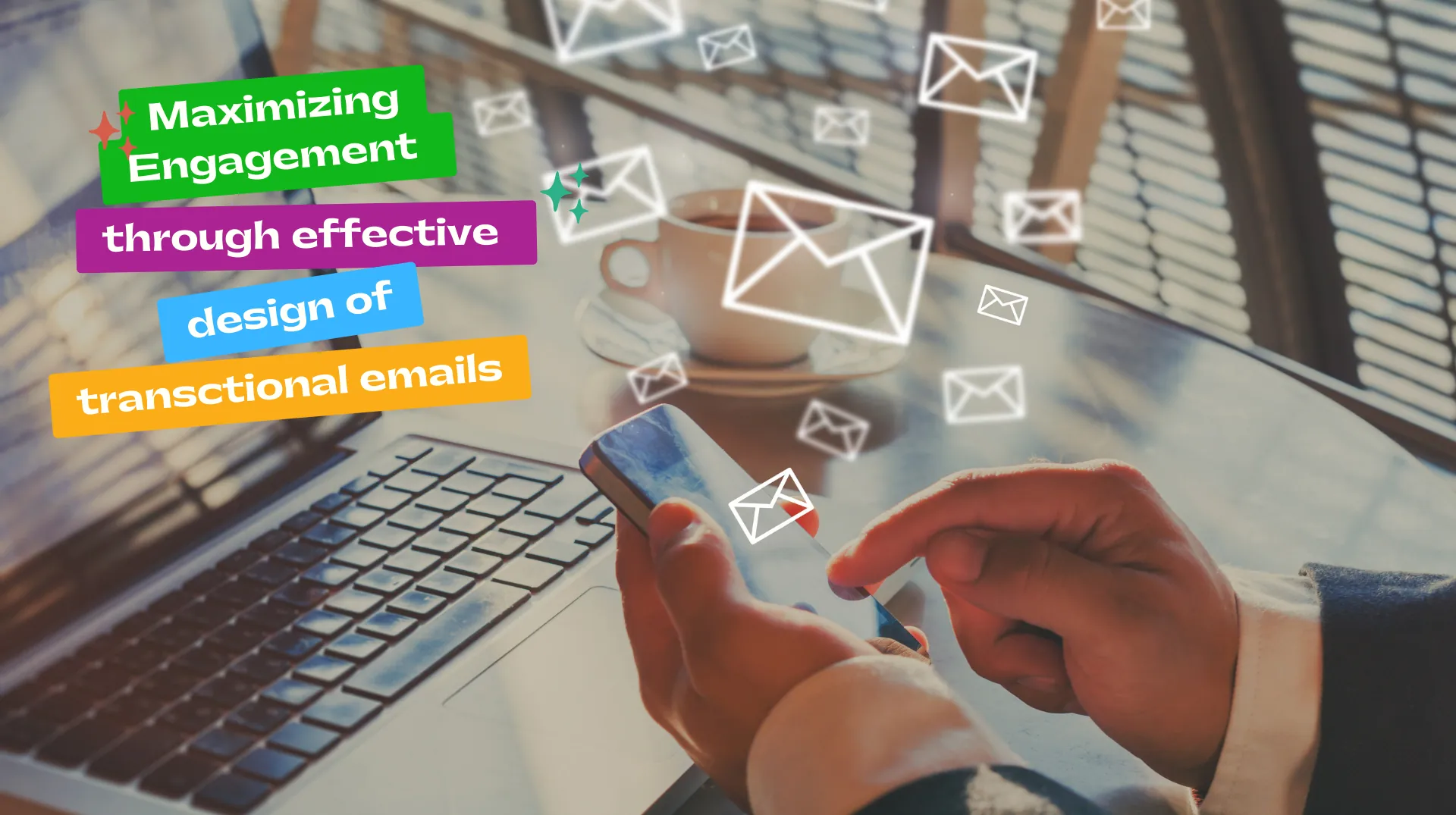 03 Feb

Maximizing Engagement Through Effective Design of Transactional Emails

Designing transactional emails for maximum engagement is crucial for maintaining good customer relationships and driving conversions. Here are a few tips to keep in mind:
Keep it consistent: Transactional emails should be designed to match your brand's look and feel. Use your company's logo, colors, and tone of voice to create a cohesive look and feel.
Make it visually appealing: Use images, graphics, and other design elements to make your transactional emails more visually appealing. Use images of your products, and make sure they are high quality and relevant to the email.
Use a clear layout: Transactional emails should be easy to read and navigate. Use a clear layout, with a clear hierarchy of information, and use headings and subheadings to break up text.
Use white space: Use white space to create a clean, uncluttered look and make it easier to focus on the important information.
Use typography effectively: Use typography effectively to create a consistent and visually appealing design. Use a clear and easy-to-read font, and make sure that the text is large enough to be read easily on a small screen.
Optimize for mobile: Transactional emails should be optimized for mobile devices, as many customers will read them on their smartphones. Use a responsive design, and make sure that links and buttons are easy to tap on a small screen.
Use color effectively: Use color effectively to create visual interest and to draw attention to important information. Use contrasting colors to make important text stand out, and use color to create visual hierarchy.
Test and iterate: Test your transactional emails on different devices and email clients, and iterate to improve the design and overall user experience.
By following these tips and focusing on creating visually appealing and easy-to-read transactional emails, you can improve engagement and drive conversions with your customers.