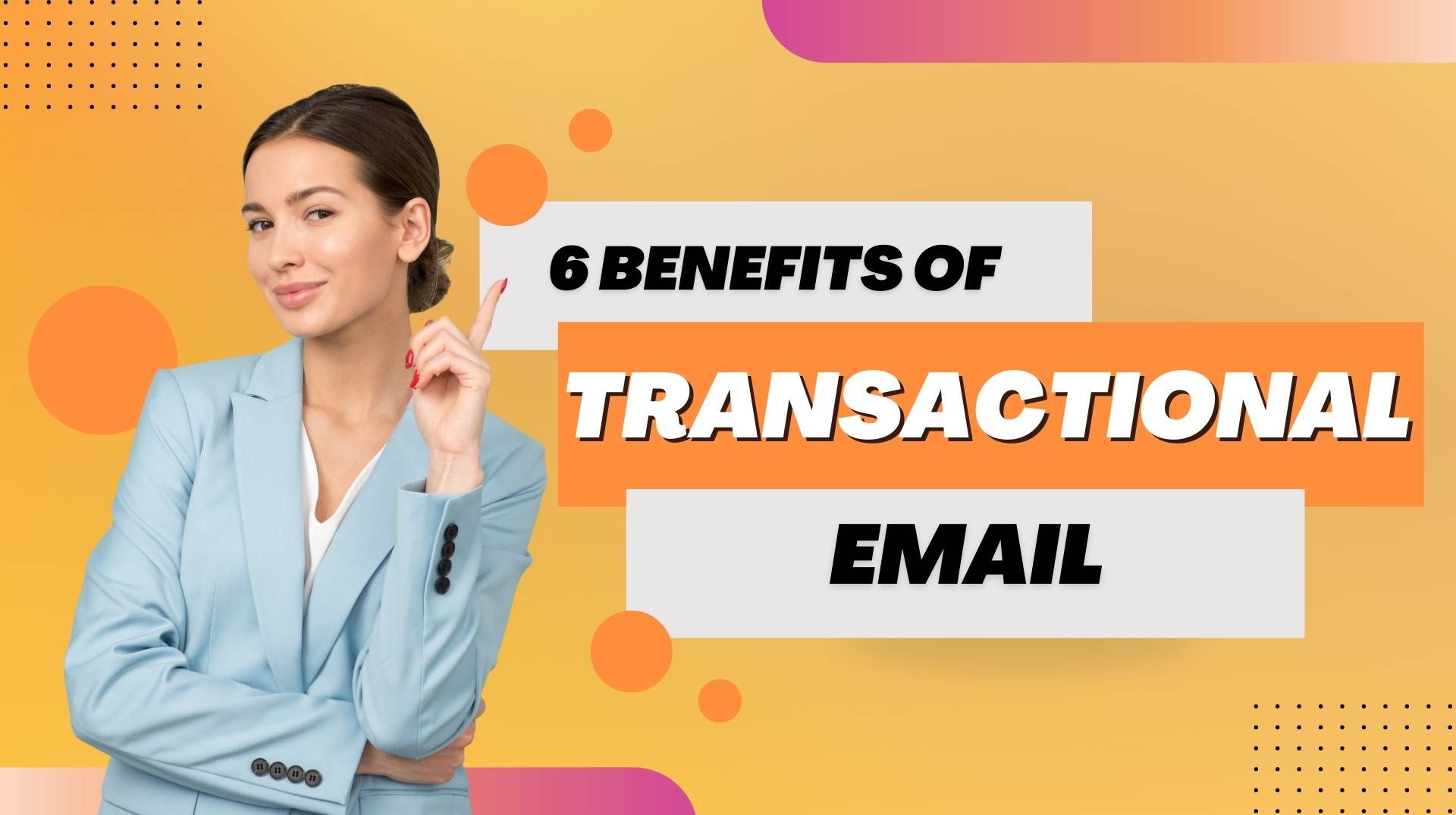 01 Feb

6 benefits of using transactional emails

Transactional emails are unique, targeted emails which are triggered on an action. They are one of the biggest, yet underutilized opportunity for marketing. According to an IBM Marketing Cloud study, transactional emails are opened more than two times as much as non-transactional emails. One of the best transactional mail features is that they can be personalized to keep customers interested and transform them into returning clients.
Improved Customer Experience
Your customers have come to expect certain communications from the brands they do business with. By delivering timely, relevant, and critical messages, you can prove your value to your customers and deliver on their expectations — increasing brand affinity and loyalty.
Increased Convenience
Misplacing a password is a pain. Carrying around a physical receipt is no easy. Transactional emails are delivered on time and help add convenience and clarity to your customers' lives.
Create Communication Pathways
Great customer marketing is based on consistent brand and messaging experiences. Transactional emails empower you to streamline these experiences for better communications and long-lasting customer connections — a key element of effective growth marketing.
Enhanced Engagement
Since automated trigger emails are sent based on user behaviours and activities, you can eliminate the guesswork and send content, messaging, and offers based on your prospects and customers' actual needs. Relevant content improves engagement; engagement increases new opportunities; and new opportunities increase return on investment.
Increased Personalization
Using marketing automation to create and execute event-triggered emails allows you to personalize the experience by inserting conditional logic based on user engagement, meaning you can provide alternate journeys to best suit consumer needs. In addition, you can add dynamic content that will adapt to each unique recipient. For instance, a customer confirms an order. Many businesses use the opportunity to recommend and promote other related products. You can use the opportunity to send special offers, promo codes, or content.
High Scalability
The great and realized promise of automation is that it allows businesses of all shapes and sizes to scale their email efforts easily and effectively. Setting up automated transactional messages will lead to more satisfied customers and more long-term sales.
"Transactional emails play an integral role in your marketing. Customers want to see value in every message, whether it's a privacy policy notice or an order confirmation email. So take bold steps towards making your transactional emails valuable"